The Children of Edgewood
Photographs by Ryan Herz
July 8th- 25th, 2010

Opening reception Thursday July 8th 7-10 pm
drkrm/gallery/west is proud to present The Children of Edgewood, photographs by Santa Monica based photographer Ryan Herz. The exhibition will run from July 8th through July 25th, 2010, with an opening reception for the artist on Thursday, July 8th from 7-10 pm.
In late summer through early fall of 1976, photographer Ryan Herz's job was taking ID photos for the patients at a facility for the developmentally disabled. This access gave him a unique opportunity to document a fragment of humanity the public at large rarely, if ever, sees.
The resultant portraits are of patients who cover the landscape from mental retardation and severe autism to Down's syndrome and brain damage. It is important to know that, even though some may look like adults, they are emotionally and developmentally children.

These images are at times disturbing, haunting, beautiful and ugly. One can't take your eyes off the subjects. They are extraordinary pictures that leave a deep emotional impact.

These portraits were completed in three or four sessions. "I had just a few minutes with each person," Herz explains. "This both forced me and freed me to be instinctual rather than manipulative." That spontaneity coupled with the intense humanity and the unfiltered emotions of the subjects gives the photographs their power. "The children were always open, never guarded, their emotions never under the surface."

"Viewing these photographs reminded me of all we don't understand regarding the human brain. Looking at each patient I felt the need to reach out to them not only to provide comfort but also to let them know they were not forgotten or abandoned. One cannot help but see in their faces many of our own emotions. I myself wonder what they feel in terms of dreams and aspirations. Do they truly understand what lies ahead? Does it really matter? The patients do not appear to exhibit hopelessness but in a strange way curiosity and a desire to engage with other people. How much of this reflects a person locked up in a restricted brain/mind/body or an individual that has just adapted, I can't answer. Seeing these photographs I am overwhelmed with sorrow, sympathy and an appreciation for the human spirit."

David A. Hovda, Ph.D.
Professor, Department of Neurosurgery, UCLA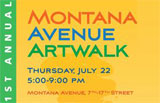 Regular gallery hours are Friday, Saturday & Sunday 1– 7 pm and by appointment

All gallery events are free and open to the public.
Join our mailing list

Become a fan on Facebook